This high-quality custom printed paper coffee cup is crafted from double wall paper and can be adapted to a wide variety of hot drinks. Custom printed compostable coffee cups are a great way to show customers you care about their health and the environment. These cups are lined with PLA, a plant-based bioplastic, rather than traditional petroleum-based plastic. This makes them 100% compostable and chemical-free. With your brand's logo on the cups, they will remember you for more than just great coffee!
Features of PE or PLA-coated Paper
l Fully compostable, sturdy and strong
l Soak proof and grease resistant
l Fully Made from 100% renewable resources
l Handle hot foods and liquids up to 100℃
Custom Printed Service
| Custom printing available on 4 oz - 20 oz cups
| Print up to 6 colors
| Order minimums apply
| Lead time is 10-20 days depending on product.
Double Wall Paper Cups
RF-DW01
Hollow Cup-8oz
250GSM+300GSM+18PE
80*56*94
500
RF-DW02
Hollow Cup-10oz
250GSM+300GSM+18PE
90*60*95
500
RF-DW03
Hollow Cup-12oz
250GSM+300GSM+18PE
90*58*108
500
RF-DW04
Hollow Cup-16oz
250GSM+320GSM+18PE
90*58*137
500
RF-DW05
Hollow Cup-20oz
250GSM+320GSM+18PE
90*60*159
500
Production and Equipment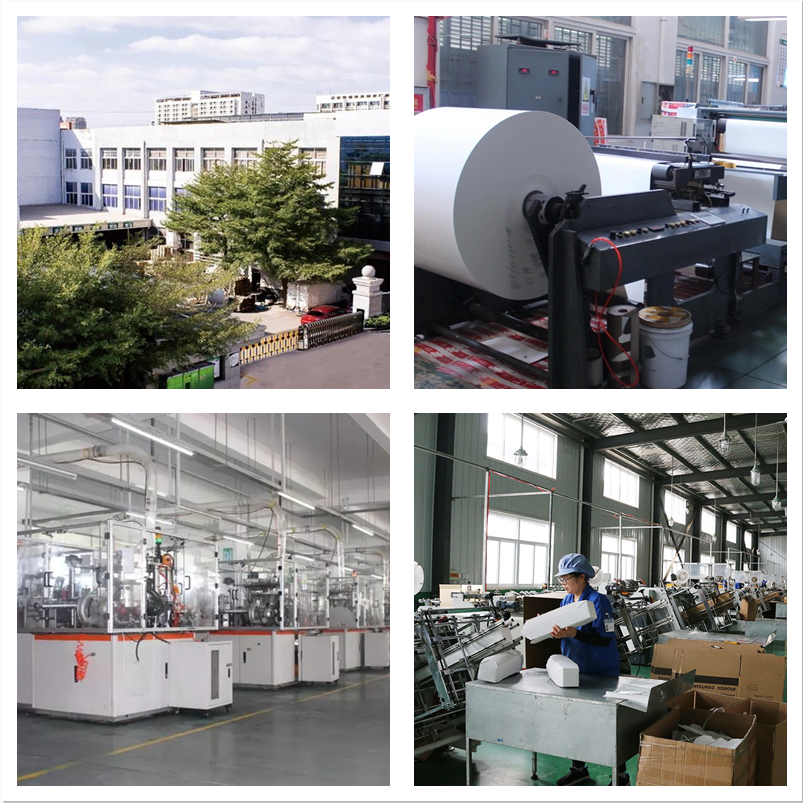 Packing and Delivery