Our paper double wall cups are made from a high quality white paper board that provides the ideal surface for a clear custom imprint to market your brand.
They are lined on the inside, which makes them ideal for hot beverages. Our paper cups are made out of fiber that comes from responsibly managed forests and meets the Sustainable Forestry Initiative standards and are 100% recyclable.
Custom printed paper cups can be paired with either a dome sip lid, available in white or black, or a flat lid. The lids are universal.
Features of PE or PLA-coated Paper
l Fully compostable, sturdy and strong
l Soak proof and oil resistant
l Fully Made from 100% renewable resources
l Handle hot foods and liquids up to 100℃
Custom Printed Service
| Custom printing available on 4 oz - 20 oz cups
| Print up to 6 colors
| Order minimums apply
| Lead time is 10-20 days depending on product.
Double Wall Paper Cups
RF-DW01
8oz
250GSM+300GSM+18PE
80*56*94
500
RF-DW02
10oz
250GSM+300GSM+18PE
90*60*95
500
RF-DW03
12oz
250GSM+300GSM+18PE
90*58*108
500
RF-DW04
16oz
250GSM+320GSM+18PE
90*58*137
500
RF-DW05
20oz
250GSM+320GSM+18PE
90*60*159
500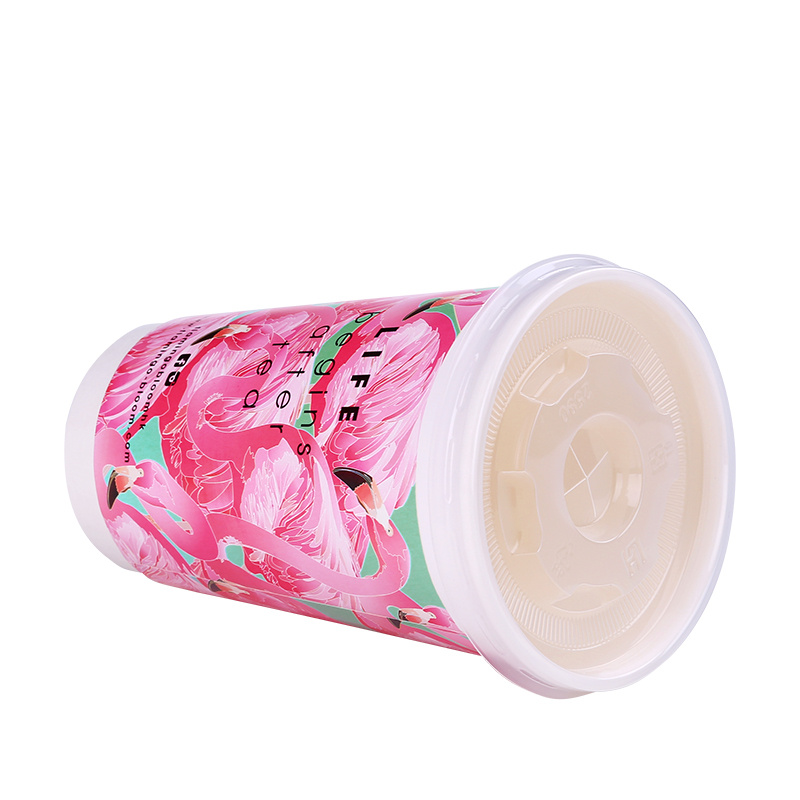 Equipments and Production
Packing and Delivery