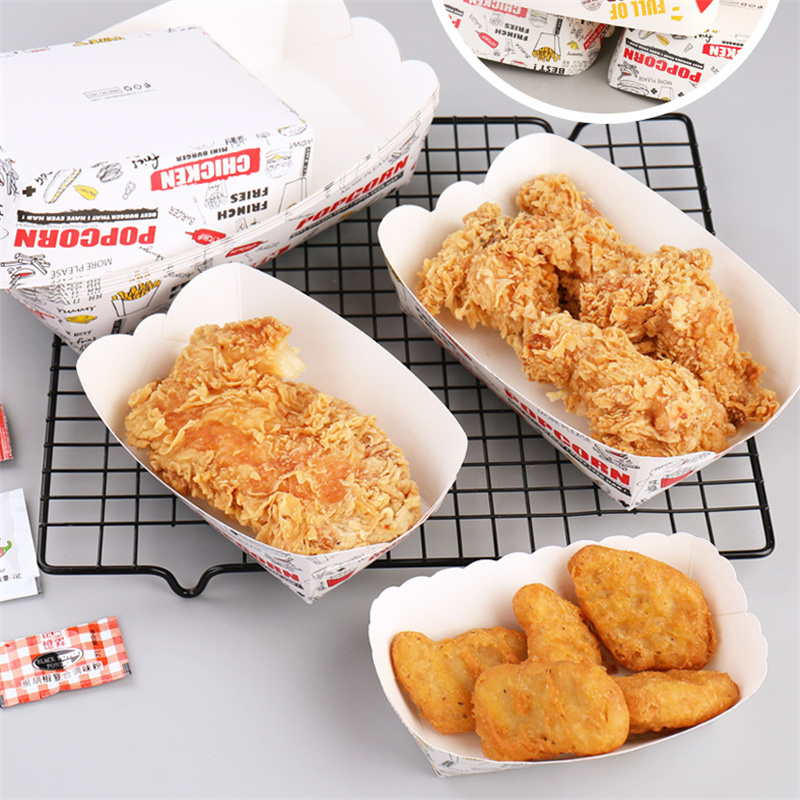 The White Paper Food Tray is made of Food Grade White Cardboard Paper and Grease Resistant PE Coated, which is for serving a wide variety of tasty finger foods, such as French Fries, Fired Chicken and any other greasy snacks, even with cold foods such as veggies, fruit, and salad. it serves as an eco-friendly alternative to traditional paper or plastic food trays.
Firstly, The one -piece construction makes our tray sturdy and reliable whenever it uses to hold hot or cold foods.
Secondly, The top-open design ensures users to effortlessly top off their tray with assorted sauces, dips, and condiments.
Thirdly, Our Paper Food Trays are easily disposable when your event has concluded, making them perfect for any concession stand.